Your project is one of a kind. So let's get started! As we have proven time and again, making high concepts function flawlessly is another Mandeville specialty. Whether you are designing a new corporate brand, outdoor commercial signs, facing an engineering challenge, or opening a hot new start up, Mandeville is intent upon granting every item on your wish list!
Our designers and fabricators are enthusiastic and innovative, known for their wide creative streaks and fresh concepts. Working with metal, engineered plastics, paint, fabric and LED lighting, our experienced manufacturing professionals build whatever you can envision. We are here to help you capture the energy of your original concept, and create indoor and outdoor commercial signs with personalities all of their own to lead customers to you.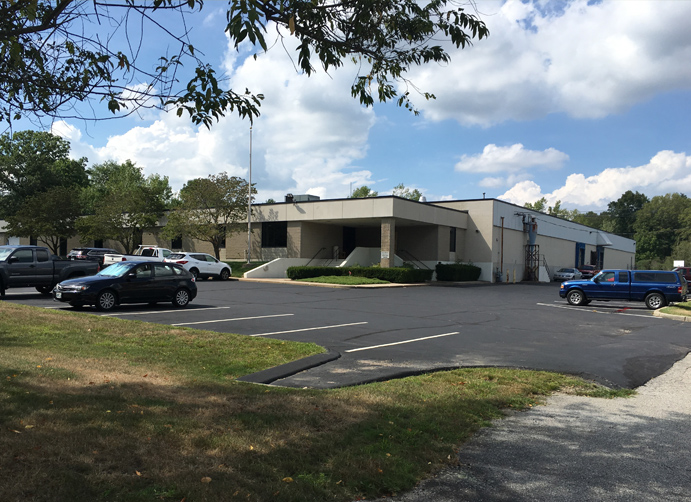 At Mandeville, we know signs have intrinsic value, providing a statement to your clients about who you are, and the integrity of your products and services.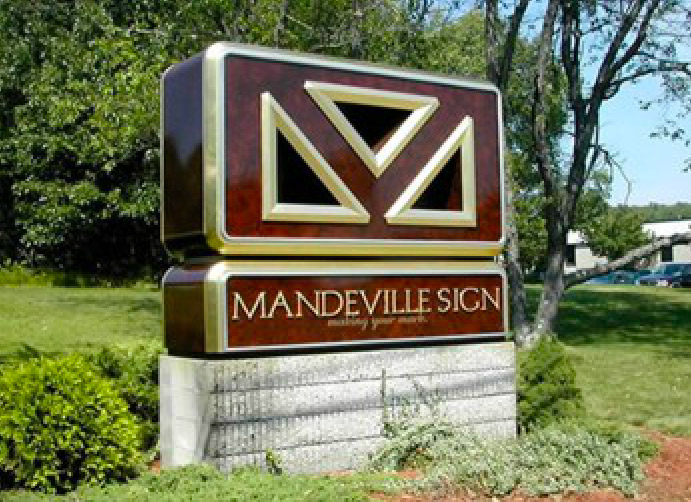 Gilded in gold leaf with a hand painted faux walnut finish by our artisan fabricators; our entrance sign says, "Challenge us, use your imagination. If you can think it, Mandeville can make it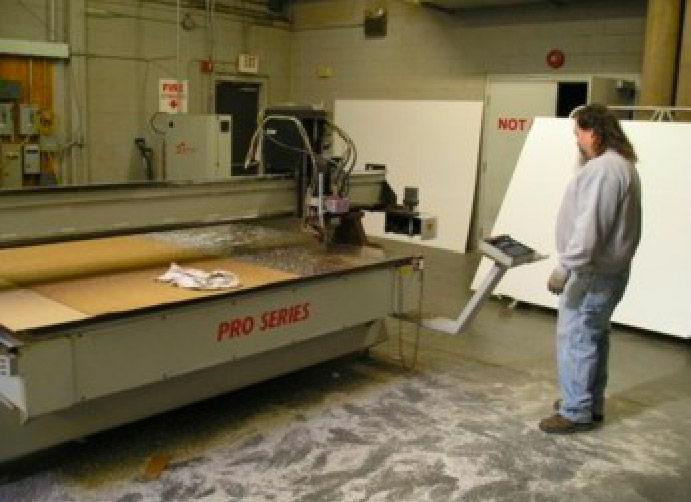 Two 3-axis MultiCam routers mean you can expect precise, consistent components with extremely tight tolerances, every time. Top quality, serviceability, and built to last.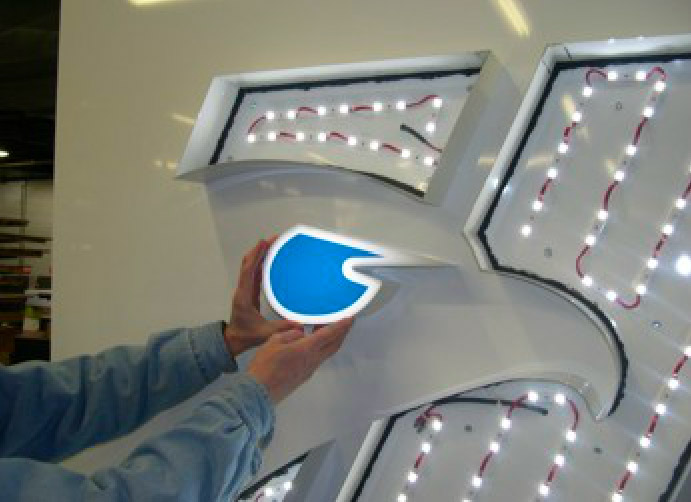 LED illumination has become the default light source for all types of signs. We're experts at sourcing the perfect lighting components to deliver the best results.
Mandeville Sign stocks a variety of aluminum sign extrusions, great for fabricating durable sign cabinets that stand up to the harshest elements, and are easy to service.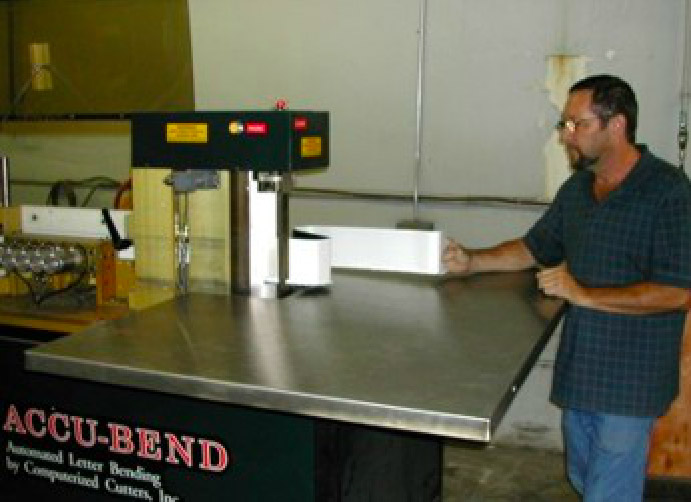 The Accu-Bend machine generates formed channel letter returns that match perfectly with their corresponding faces and backs.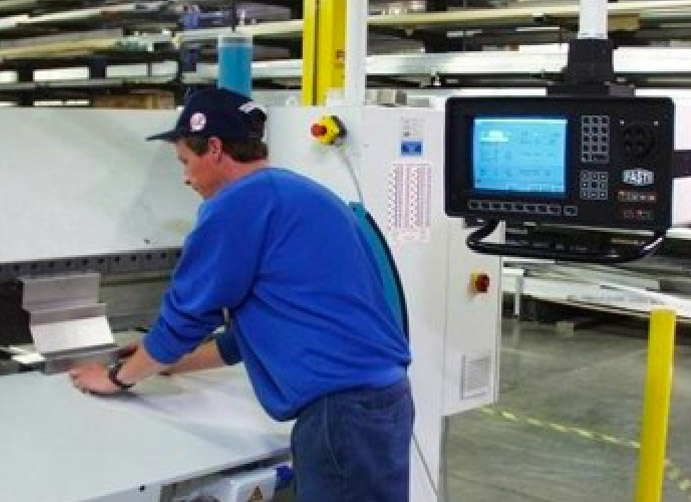 CNC metal folding allows for efficient bending of complex shapes, economically enhancing the design of a variety of sign types.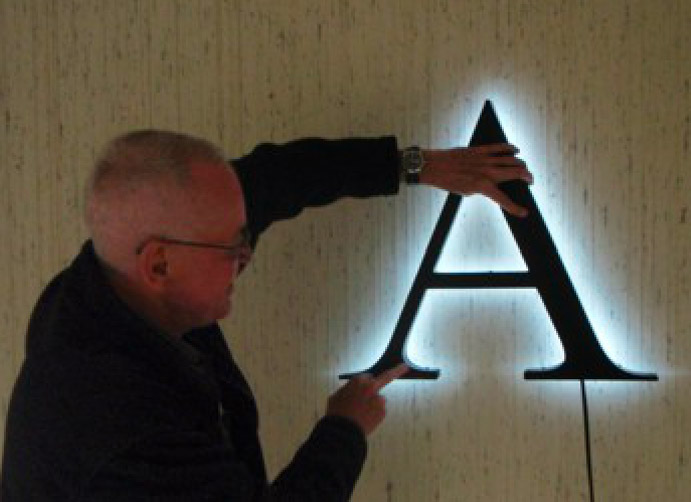 The ever-changing LED industry requires constant focus on new technologies. What was once a neon department has become a testing ground for development of next-generation lighting products.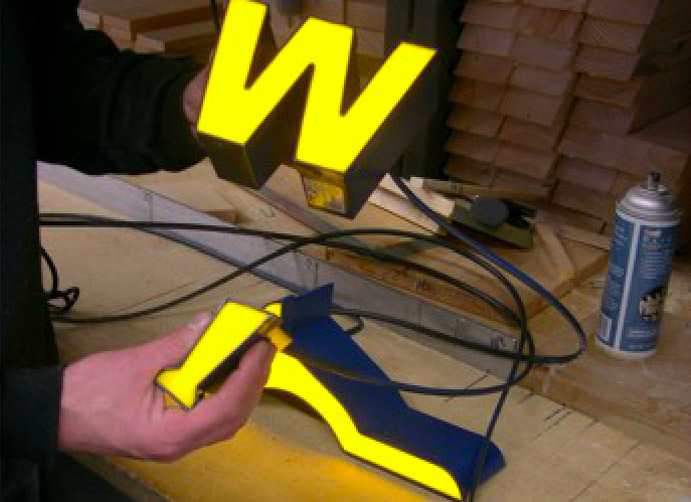 From front lit to halo lit applications, custom cove lighting, light baffles, floods and box signs, Mandeville is constantly testing to ensure even, consistent lighting, with the lowest power consumption.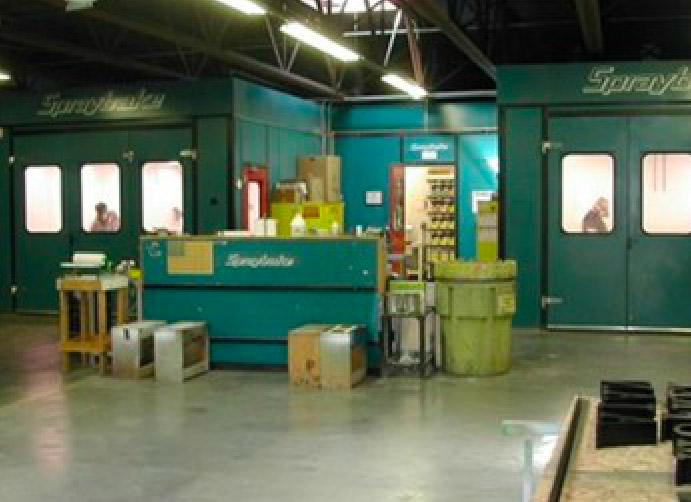 Mandeville Sign has two Spraybake paint booths, providing the cleanest environment to ensure fast drying, pristine paint finishes. Our paint mixing capability allows for matching thousands of colors.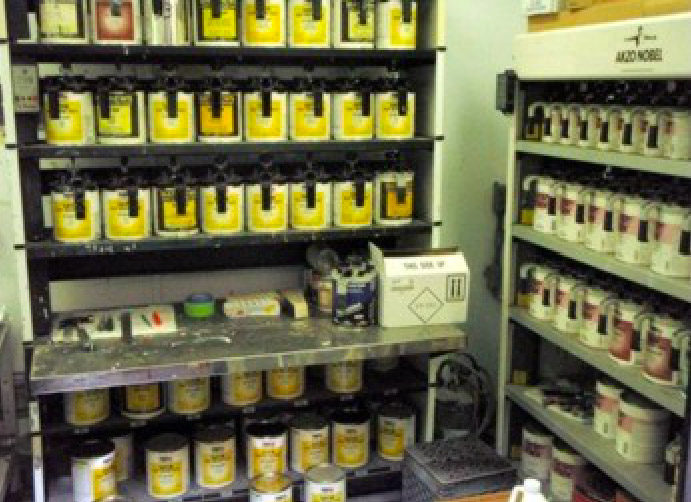 The paint mixing room ensures every batch of paint follows the color formula exactly and results in the perfect color match each time.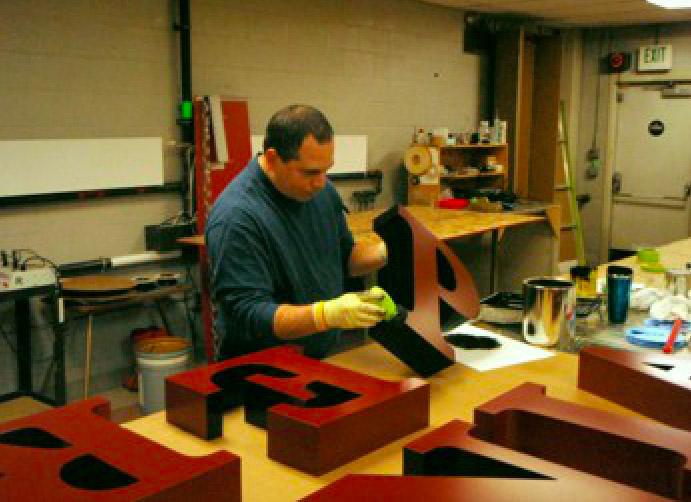 Our sign making artisans are expert at creating unique custom looks such as this faux paint finish.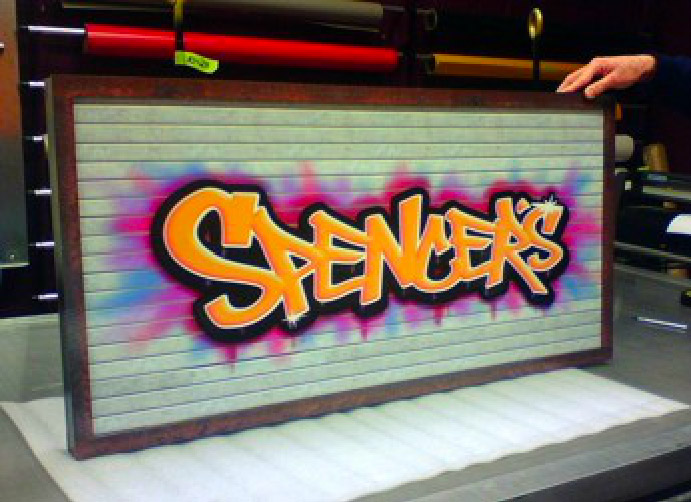 This non illuminated blade sign, with the custom graphic overlay produced on our wide format printer, simulates dimensional letters at reduced cost, and is ideal for both indoor and outdoor applications.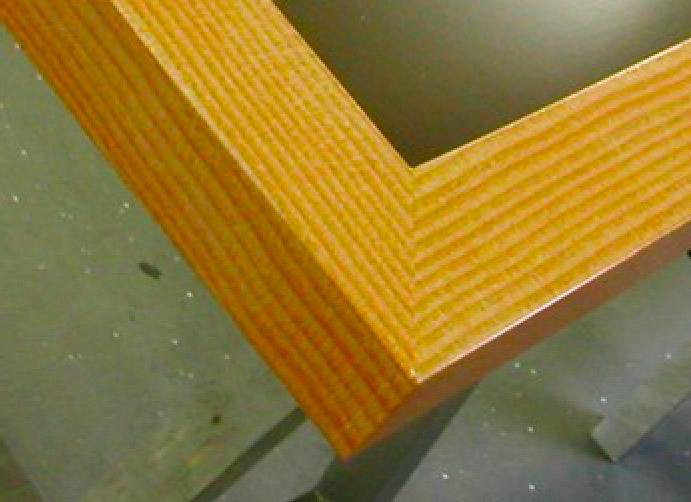 Vinyl graphics can be back lit, front lit, reflective, and protected by clear UV laminates for long term outdoor use. Available in a number of finishes, we can even create a convincing faux finish like this vertical grain fir wood.